Home

>

Q&A

>

La Palabra Del Dia: "barco"
La Palabra Del Dia: "barco"
barco ( bahr'-koh )
noun ( boat, ship )
.
There are many native English speakers here, most of us can offer great suggestions to the English sentences. I will do my best to go through them all, too. For the Spanish sentences, edit your posts according to the native Spanish speaker's suggestions. Use today's Word of the Day in your own Spanish sentence (and include the English translation as well). Try to use the word in a completely new way and vote on the sentences you like best. The winner will be chosen based upon the correct use of the word as well as the number of votes.

.
Please encourage everyone with a vote.

.
Guidelines:
Write sentences at least 5 words long, but don't write a paragraph either. Write your Spanish sentence, but include the English translation as well. Make the corrections suggested by other users and moderators in the comments section (try not to use personal pronouns unless absolutely necessary). Use your own words! (Don't use a translator, copy from a book, use song lyrics, etc.) Please keep political, religious or personal statements to a minimum. This is a practice game.
.

.
Examples:
1. Si hace buen tiempo este fin de semana, quizá saquemos el barco en el lago.
If the weather is good this weekend, maybe we'll take the boat out on the lake.
2. Los barcos de los vikingos que se usaron para cruzar el Atlántico se conocían como "knarrs".
The viking ships that were used to cross the Atlantic were known as "knarrs."
.
Posted May 20, 2015
| 5935 views
| link
19 Answers
Fue botada en 1797, el USS Constitution es el barco de guerra más antiguo que aún se encuentra en activo y a flote en todo el mundo. Su apodo es "viejos lados de hierro" porque las balas de cañón del enemigo rebotan los lados rebotaban del casco del barco durante la guerra de 1812.


Launched in 1797, the USS Constitution is the oldest war ship that is still active and afloat in the world. Her nickname is "Old Ironsides" because the enemy cannon balls bounce off the sides of the ship during the war of 1812.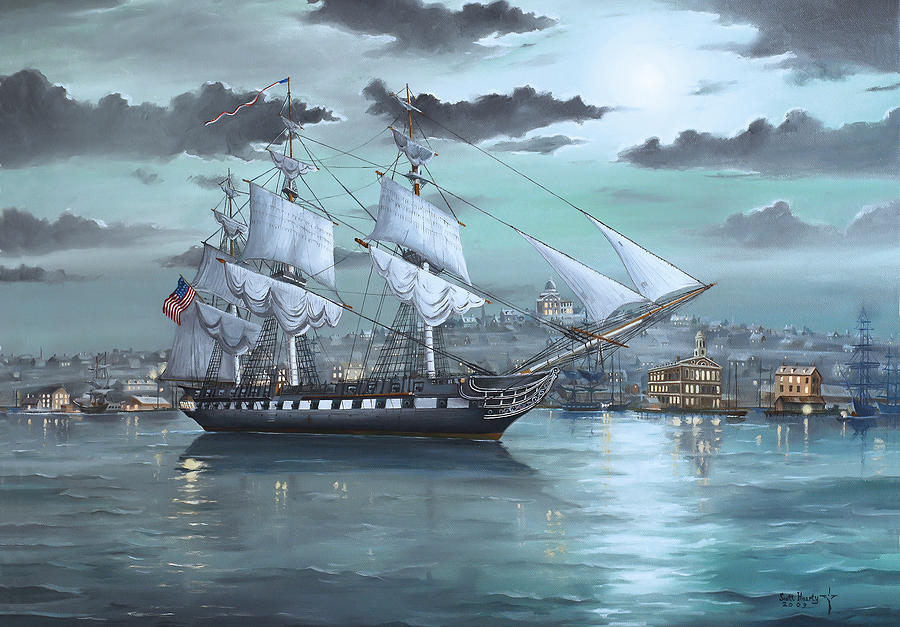 Famous Old Ironsides poem by Oliver Wendell Holmes, Sr.


Vote
Unvote