Home

>

Q&A

>

La palabra del día- "enero"
La palabra del día- "enero"
enero (eh-neh'-roh)
*(noun) January *
We are looking for an official corrector for the Spanish sentences. If you are interested, please send me a PM.

Estamos buscando un corrector oficial de las frases en español. Si usted está interesado, por favor envíeme un PM.
Sinmeta will be correcting the Spanish sentences as his time permits. We still need more help with this very important task. Please correct your sentences according to his suggestions.
There are many native English speakers here, most of us can offer great suggestions to the English sentences. I will do my best to go through them all, too. Use today's Word of the Day in your own Spanish sentence (and include the English translation as well). Try to use the word in a completely new way and vote on the sentences you like best. The winner will be chosen based upon the correct use of the word as well as the number of votes.
Guidelines:
Write sentences at least 5 words long, but don't write a paragraph either. Write your Spanish sentence, but include the English translation as well. Make the corrections suggested by other users and moderators in the comments section (try not to use personal pronouns unless absolutely necessary). Use your own words! (Don't use a translator, copy from a book, use song lyrics, etc.) Have fun experimenting with Spanish.
How to post a picture
Examples:
** 1. Mi madre nació en una ventisca en el mes de enero.**
My mother was born during a blizzard in the month of January.*
** 2. El mes de enero toma su nombre del dios Romano Jano, el dios del principio y del final. **
The month of January takes its name from the Roman god Janus, the god of beginnings and endings.*
Thanks to everyone that has been helping to correct in the palabra del día. I know it is a time-consuming job and we all are very appreciative of your work and dedication to us and to SD!!
Wishing you well wherever you are Rac1! -Martha-
Posted Apr 20, 2013
| 2433 views
| link
12 Answers
Saqué esta foto en el enero de 2012. Durante el verano, el riachuelo es el hogar de una familia de castores y proporciona agua para una manada de ciervos.
I took this photo in January 2012. During the summer the creek is home to a beaver family and provides water for a herd of deer.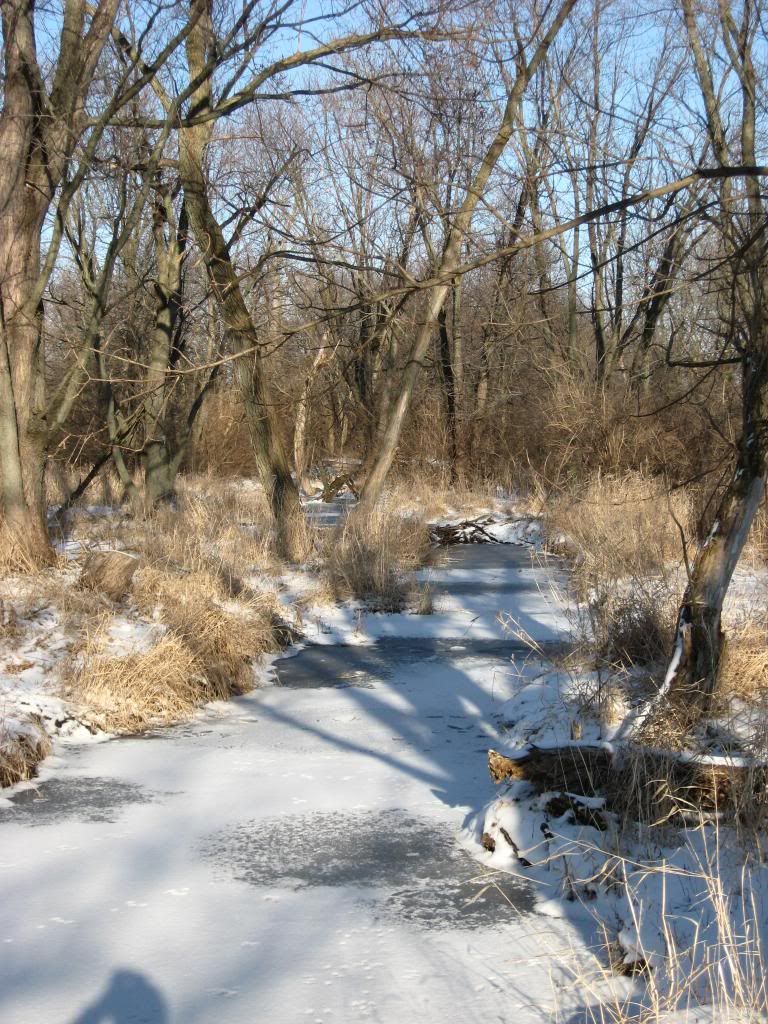 Vote
Unvote