How would you translate a wooden skid into Spanish?
these are the short, wooden, rectangular objects used to support heavy cargo as it transported with a crane or construction vehicle.
9869 views
updated ENE 18, 2011
posted by laurenbrissie
4 Answers
paleta de madera = wood skid / pallet.
updated JUL 15, 2010
posted by albert-fabrik-
a skid or a wooden pallet?
previous thread on wooden pallets
Wooden pallet
plastic pallet
wooden palette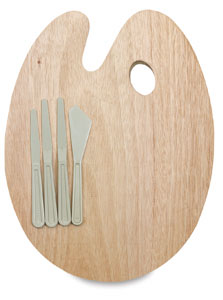 updated JUL 15, 2010
edited by 0074b507
posted by 0074b507
Thanks for the link
- LateToDinner, JUL 15, 2010
Tarima de madera would be the ranslation to wooden pallet. Skid would apply for "calza" that would be a piece of wood on the corners of the wooden pallet to avoid the movement of the cargo.
updated ENE 18, 2011
posted by Profusa
Here in Southern California they've commandeered the English word for pallet:
Un pálet de madera
updated JUL 15, 2010
posted by KevinB