Esperanzas del éxito !
Me atrevo a decir que por hoy soy ciudadano español. Sin ofender a nadie! Amo a mi pais (EEUU), pero me han captuardo el equipo de españa. Por eso digo Adelante España!
¿Cómo se sienten ustedes en este dia del juego final?
I dare to say that today I am Spanish. Without offending anyone. I love my country(USA), but I have been captured by this Spanish team. Because of that I say, Go Spain!
How do you feel about today's final game?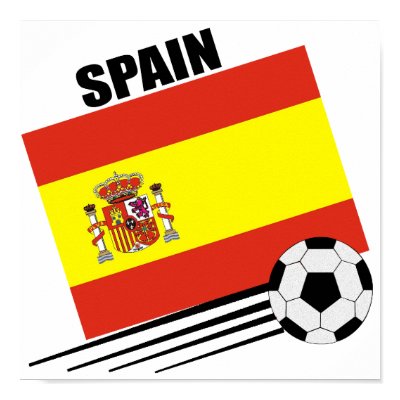 1401 views
updated JUL 11, 2010
edited by 002262dd
posted by 002262dd
3 Answers
I see a lot of people here in Barcelona wearing orange shirts today and I thought that everyone on the peninsula exept portugal were behind spain after all there is about five catalan players in the team.
updated JUL 11, 2010
posted by kenwilliams
Barcelona is in Catalanya. They are having issues with the Spanish Court and self determination.
- 002262dd, JUL 11, 2010
España 1 - Holanda 0
updated JUL 11, 2010
posted by margaretbl
I do not know so much about football but I agree wiht you "Go Spain"
updated JUL 11, 2010
posted by adnmiky