Fruit Salad: Create sentences describing fruit
Based on today's word el arándano, create a sentence in Spanish (with the English translation) using the names(s) of any fruit. Include as many different kinds of fruit as you wish.
9997 views
updated MAY 15, 2010
posted by Nicole-B
anda, qué b onito
- 00494d19, MAY 11, 2010
Nice photo :-)
- --Mariana--, MAY 11, 2010
9 Answers
Que sabrosa! Una ensalada de piña, fresas, plátano y naranjas. con una capa ligera de arándanos secos ("craisins").
y encima de todo - algo de sorbet ...
Una ensalada refrescante en un día borchornoso ...
updated MAY 15, 2010
posted by mountaingirl123
crasins? lol
- princessjane, MAY 11, 2010
Me gusta ensalada de frutas con cerezas, bananas, sandía, melón, etc.
(I like fruit salad with cherries, bananas, watermelon, cantaloupe, etc.)
updated MAY 11, 2010
posted by --Mariana--
egual
- princessjane, MAY 11, 2010
Si mi hijo continua comer los arándanos, su piela va a transformar a azul.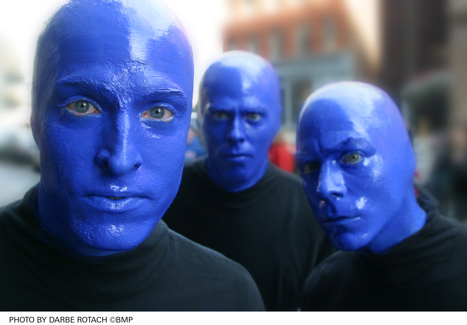 updated MAY 11, 2010
posted by yogamamaof2
Batido de frutas frescas
3-1/2 tazas de leche descremada fría
1 paquete (3.4 oz) de pudín instantáneo sabor vainilla, sin azúcar
1 plátano troceado
1/2 taza de fresas
Licúa todos los ingredientes hasta que la mezcla está homogénea. Vierte en cuatro vasos y sirve de inmediato.
Smoothie with fresh fruit
3-1/2 cups cold, skim milk
1 packet instant sugar-free vanilla pudding
1 cut-up banana
1/2 cup strawberries
Liquify the ingredients until the mix is homogenous. Pour into four glasses and serve immediately.
updated MAY 11, 2010
posted by LaBurra
Great Lisbeth!!!
- Nicole-B, MAY 11, 2010
Fresas son las diablas y las mataré. Strawberry's are the devils and I will kill them.
updated MAY 11, 2010
posted by mamasita_s
Me gusta la palabra naranja y me gusta comer naranjas también.
I like the word orange and I also like to eat oranges.
updated MAY 11, 2010
posted by Aamos
Me gustan las fresas, acabo de comer el entero cuenco; lo bueno es que puedes comer todo lo que queras, no te haga gorda.
I like strawberries, I've just eaten the whole bowl, the good thing is you can eat all you want, does not make you fat.
updated MAY 11, 2010
posted by luz_72
mmmm..fresas con nata! :)
- mountaingirl123, MAY 11, 2010
La fruta, latina americana, que me gusta el más, es chirimoya. En unos lugares/paises se llama anona. En íngles, se llama "custard apple". Me parece que el sabor es como una piña y una banana mezclado juntos.
The latin american fruit that I like the most is chirimoya. In some places/countries it's called anona. In English, it's called custard apple. To me, it seems to taste like a pineapple and banana mixed together.
updated MAY 11, 2010
edited by Pajaro44
posted by Pajaro44
En los ensalads de fruitas, me gusta todos frutas como fresas, manzanas, platanos y mas. No creo que me gustaría los durians, he oído que huelen a queso y cebolla.
In fruit salads I like all fruits, like strawberries, apples, bananas and more. I don't think I'd like durians, I have heard they smell of cheese and onion.
updated MAY 11, 2010
posted by dgallegos
What are "durians"? It's a word I don't know...
- mountaingirl123, MAY 11, 2010