Differences between Peninsular and Latin American Spanish
Hi everybody!! This is reference material for all the people who asked for more info about the differences between Peninsular and Latin American Spanish. Please leave your comments or doubts and I'll answer them as soon as I can. Enjoy!!.
.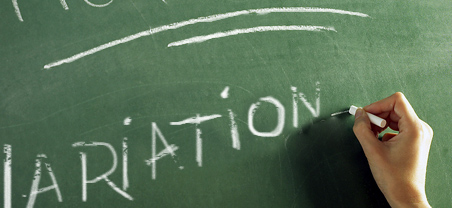 .
Argentine Spanish versus Spanish from Spain: Do They Even Speak The Same Language?
.
One of the most baffling things about learning Spanish is that, somewhere along the line, students realize that the Spanish they hear spoken by native speakers may or may not be the same Spanish that they had been taught at their university or high school.
Say, for example, it's your first time traveling in Latin America and you go into a green grocer's in Buenos Aires to ask the price of a box of strawberries that you saw in the display stand.
"¿Cuánto cuestan las fresas?" you ask, proud of your linguistic skills - the complete sentence, the verb that is properly conjugated, the Spanish 101 vocabulary that you remembered at just the right moment.
But instead of smiling and answering your question, the green grocer stares at you blankly, as if you have two horns growing out of the top of your head: "¿Eh?" It's the reaction that every foreigner learns to know and to dread.
Your problem isn't that you have a faulty memory - in Spain they would have understood you perfectly - it's just that you've stumbled across one of the many linguistic variations in Spanish. Whereas in many parts of the Spanish-speaking world "fresas" is indeed the correct word for strawberries, in Argentina they are more commonly known as "frutillas."
Frustrating? Yes. But should it be entirely unexpected? Just think about English and how many different ways the same thing can be expressed: a truck in the US is known as a lorry in Britain, and the Americans' bathroom is known by the Brits as a loo; an American eraser is known as a rubber in England, whereas a rubber in the US is . . . Needless to say, the potential for confusion, and even embarrassment, is hardly lacking, especially if you're a foreign speaker who is new to the language.
It's no different in Spanish. Languages are big, complex phenomena and the ways we express things are constantly changing. Naturally, after several hundred years of minor mutations, the Spanish spoken in Mexico is somewhat different from the Spanish spoken in Argentina, which in turn is different from the Spanish spoken in Spain.
But that's not to say that the native speakers from these different countries can't understand one another - because they can. The differences between their ways of speaking the language are most likely to be a source of amusement and interest than anything else, something along the lines of: "You mean you guys say 'frutilla'? Really? Because here we say 'fresa'." That's one of the great things about studying abroad: that you can become aware of the things which make language a living creature - unpredictable and surprising - rather than an artifact from a textbook.
Neutral Spanish isn't spoken in any Spanish speaking country or city. Becoming aware of regional differences between the varieties of the language, as well as the things which the language has in common and which tie its 400 million speakers together, is part of the fun - and the challenge - of learning the language.
.
The Spanish of Argentina: el Castellano del Río de la Plata
First, I'd like to clear up a common misconception: "Castellano" and "español" are two words for the same thing - and both words mean Spanish. If someone asks you, "¿Hablás castellano?" they want to know if you speak Spanish, not if you speak "Argentine." I only point this out because many students, when they first come to Argentina, will think that castellano is a word which refers to the Argentine variety of Spanish, but in fact it simply means Spanish.
So why are there two words for Spanish: "español" and "castellano" and why do you more commonly hear the latter when people are speaking in Spanish?
It has to do with the modern-day politics of Spain, and in particular, the relationship of Spain's minority cultures and languages to the dominant (Castilian) language and culture. It's more politically correct to say "castellano" rather than "español" - because by saying the latter you are, in effect, belittling the other regional languages of Spain (such as Basque and Catalan) which are in fact also Spanish languages in the sense of being languages that are spoken in Spain. Castellano was, itself, once only a regional language of Spain, and even though it's now the dominant language, calling it "castellano" instead of "español" is - it is thought - more respectful to the minority cultures, since it puts all of the languages of the Iberian Peninsula on a, more or less, even linguistic footing. (In spite of this, Spanish, on the other hand, continues to be the preferred word in foreign circles when the language is referred to as a second language, hence giving rise to the confusion.)
However, that's neither here nor there, because the Spanish which is spoken in Latin America is all castellano, or Castilian Spanish.
The variety of Castilian Spanish which is spoken in Argentina's capital city, meanwhile, is known as the castellano del Río de la Plata, so named for the river which bisects the region and separates Argentina from Uruguay to the north.
Argentines will be the first to admit - proudly, because they are a very proud people - that their way of speaking Spanish is one-of-a-kind. The Spanish which is spoken in Buenos Aires is marked by strong immigrant influences - notably that of the Italians. In addition, this Spanish has conserved certain traits of bygone eras, most notably the use of the "vos" pronoun (which, with its 17th century echoes, sometimes strikes other Spanish speakers as amusing, somewhat akin to what it would sound like to hear modern day English spoken with a Shakespearian "thee"). Finally, the Spanish of the Río de la Plata is highly inventive and is noted for its use of local slang, known as "lunfardo."
Here are a few of the principal traits of Argentine Spanish, with examples (you can skip this part if you don't already speak some Spanish):
1) The pronoun "vos." The pronoun "vos," even though ubiquitous and a little jarring at first, is actually remarkably easy to use and to get used to. The "vos" simply replaces the informal you (tú) pronoun. Verbs are conjugated by dropping the last letter "r" of the infinitive, replacing it with an "s," and adding an accent to the final syllable of the verb. The conjugation is thus significantly more regular than it is with the "tú" pronoun, which is wrought with irregular forms. Examples of the use of "vos" include: "Vos vivís en Argentina" (You live in Argentina.) "Vos hablás castellano." (You speak Spanish.) The only irregular verb used with "vos" is the verb "ser". This is conjugated with "sos" (in place of "eres" from the tú form). Example: "Vos sos de Argentina." (You are from Argentina). In the other tenses (past, future, conditional, and subjunctive, "vos" is conjugated in exactly the same way as "tú.")
2) The letters ll and y in Argentine Spanish are pronounced with a soft sh sound. Example: "Yo me llamo" sounds like "sho me shamo"; or "calle" is pronounced like "cashe."
3) Lunfardo. These can include sometimes untranslatable words such as "vivo" - a word that is used to denote a person who can get away with things; a hustler. A related term is "avivarse": to get wise to things; gain experience; learn not to get taken advantage of. Another popular expression, with origins in lunfardo, is "che" which is roughly equivalent to the English "hey." Certain Argentines use the word "che" all the time, especially when they're angry. As in "Che, what are you doing? Che, where are you going? Che, get back here!" This way of speaking was how Ernesto "Che" Gueverra, apparently an easily frustrated person, was given his nickname.
4) Other words. Mainly related to food. Examples: Peach: known in many Spanish-speaking countries as melocotón; in Argentina (and Mexico), durazno. Strawberry: known in other Spanish-speaking countries as fresa; in Argentina, frutilla.
The point, if you're attempting to learn the language, is not to get overwhelmed. The similarities between Argentine Spanish and other varieties to which you might have had more prior exposure are really much greater than the differences, which are mostly fairly minor. Give yourself a few days at the beginning of your stay to get used to the new accent and to hearing the word "vos" thrown around, and within no time you'll be having a great time expanding your knowledge of "lunfardo" and benefitting from those things - language related or not - which make a stay in Argentina truly unique.
A final note: it's not necessary to learn how to speak Spanish exactly like an Argentine does. If you've already learned to speak Spanish using the "tú" form, don't worry, Argentines will be able to understand you (though they'll most likely respond to you with "vos."). The important thing is that you are exposed to how the language is used, both in Argentina and in other countries, so that you are able to react and respond to the language, however and wherever it's spoken.
.
Article Source: http://EzineArticles.com/?expert=Scott_Ferree
(by Scott Ferree, Translator and English instructor, as well as the study abroad coordinator for the Interhispanica Language School in Buenos Aires, Argentina: www.interhispanica.com.ar)
.
More useful info: http://www.absoluteastronomy.com/topics/Rioplatense_Spanish
.
.
Diferences in vocabulary between Paninsular and Argentinian Spanish: Diccionario Español-Argentino
.
13827 views
updated NOV 20, 2016
edited by Benz
posted by Benz
Maybe it should be moved to our reference library?
- Issabela, ABR 11, 2010
I'll link it right away Isaa!! :)
- Benz, ABR 11, 2010
And you could add a link to some resources showing the differences in pronunciation, the Italian-like melody of the language, the aspiration and this characteristic "ll"
- Issabela, ABR 11, 2010
Thanks Benz...great article
- Izanoni1, ABR 11, 2010
Delightvul! I want to come hear myself referred to by that "vos" :-)
- Janice, ABR 11, 2010
Perhaps its category is reference. Very good article
- Fidalgo, ABR 11, 2010
Do you know portuñol, Benz?
- Fidalgo, ABR 11, 2010
No, I don't Fidalgo :)
- Benz, ABR 11, 2010
Regional dialect speaking should be mentioned as well. I could barely understand my professor from Argentina for a bit until someone mentioned to me the ll was pronounced more like a "z" sound where in mexico it's more of an English "j". Great Article.
- mshovers, ABR 11, 2010
12 Answers
Hmmmmmmmm this is very interesting and I can finally say that i can relate to the differences because I have just returned back to Australia from Buenos Aires. I did find some words hard to get used to. I had trouble with identifying the word that was being said. After a week or so I was getting used to the differences, mainly the "ll" "sho" sound.
updated JUN 10, 2012
posted by mike123587
By the way, my 7-year-old daughter says "fresas" and "platanos" instead of "frutillas" and "bananas"... That's exactly what I call "an overdose of cartoons". She loves "Discovery Kids", "Cartoon Network" and "Disney Channel" as all kids do. The cartoons are dubbed and a "neutral Spanish" is spoken. As Argentinians we don't use these words but we can perfectly understand them, and they are becoming more and more commonly used since the younger generations listen to them and even use them all the time.
updated JUN 10, 2012
edited by BellaMargarita
posted by Benz
Two small quibbles: "Neutral Spanish isn't spoken in any Spanish speaking country or city." Should, I think, be followed by saying "It is, however, understood almost eve4rywhere."
The conjugation is thus significantly more regular than it is with the "tú" pronoun, which is wrought with irregular forms.
'wrought' is (marginally) possible in this context but I am reasonable sure that the author mistook 'wrought' for the (more appropriate) 'fraught' (possibly misled by the similarity of pronunciation). 'fraught' is a rather old-fashioned word. A more modern cognate would be 'freighted' but, that too is not commonly used in this context. Best of all, would have been "is loaded with ..."
On the whole, it's a good article and it (or something similar) should be required reading. If not every day, then several times per week, we get questions about "differences" between the Spanish of X and of Y which could be avoided, if only the posters had read something like this article.
updated ABR 13, 2010
posted by samdie
Thanks for your comments samdie :) Now, we can link our posters directly to this thread. It's already in the Reference section :)
- Benz, ABR 11, 2010
I know this thread is treated as reference. However, some time ago I read an excellent article about vos and other differences in Castellano in Argentina. It was in Veintemundos which I often champion. There are articles and videos so check it all out.
updated NOV 20, 2016
posted by Mardle
In answer to a "what is vosotros " question .
updated NOV 20, 2016
posted by ray76
I have seen two Argentine films over the last several days. El Perro (Bonbón) and Amoroso Soledad. What you write about in your first two points: the use of "vos" and the "ll" sound were very much in evidence. How fortuitous that you had published this post just prior to my attendance in the theater. Te doy las gracias!
updated ABR 22, 2010
posted by Janice
Here you can find all the differences in vocabulary between Peninsular and Argentinian Spanish
updated ABR 13, 2010
posted by Benz
A very interesting article, Benz! Thanks for sharing.
I also see some connection with my native language, Filipino. Here we use the word "Kastila" to refer to anything Spanish. We must therefore have derived that from "Castellano". With the younger generation now, you may hear them using "Español" instead of "Kastila", but that would be considered as slang. "Che!" is also at times used here, though a very crude word, when you're quite angry and you want to tell someone to "shut up!". It's also a word almost exclusively used by women.
updated ABR 11, 2010
posted by Rikko
Benz you're a gem
I must have read hundreds of opinions about this subject and I always seem to arrive at the same conclusion - The variations of Spanish are about the same as the differences between UK and US English - in other words nothing to worry about. In fact until I started to learn Spanish I had never even heard the term "American English". Everybody I know says "He/she sounds American/British etc"
Still it's good to know that my "Spain" Spanish will be understood everywhere.
Thanks for the interesting read.
Un saludo
updated ABR 11, 2010
posted by patch
You're welcome patch!! I just found it on the web and, as a native, thought it was very useful for my SpanishDict's friends!!! I'm glad you enjoyed it!! :) Have a nice Sunday!!
- Benz, ABR 11, 2010
updated ABR 11, 2010
posted by Benz
I heard the difference is because of Argentina's closeness to Brazil.
updated ABR 11, 2010
posted by TheSilentHero
I really like these observations Benz.I only glanced over this right now.Knowing how languages transform with history and movement of people always adds depth and enjoyment to the learning experience.
updated ABR 11, 2010
posted by nizhoni1