SpanishDict Community Phrasebook Help
The easiest way to explain how to use the new SpanishDict Community Phrasebook is to show you! Check out the pictures below for detailed descriptions and feel free to ask any questions.
This is what you will first see when you visit the SD Community Phrasebook.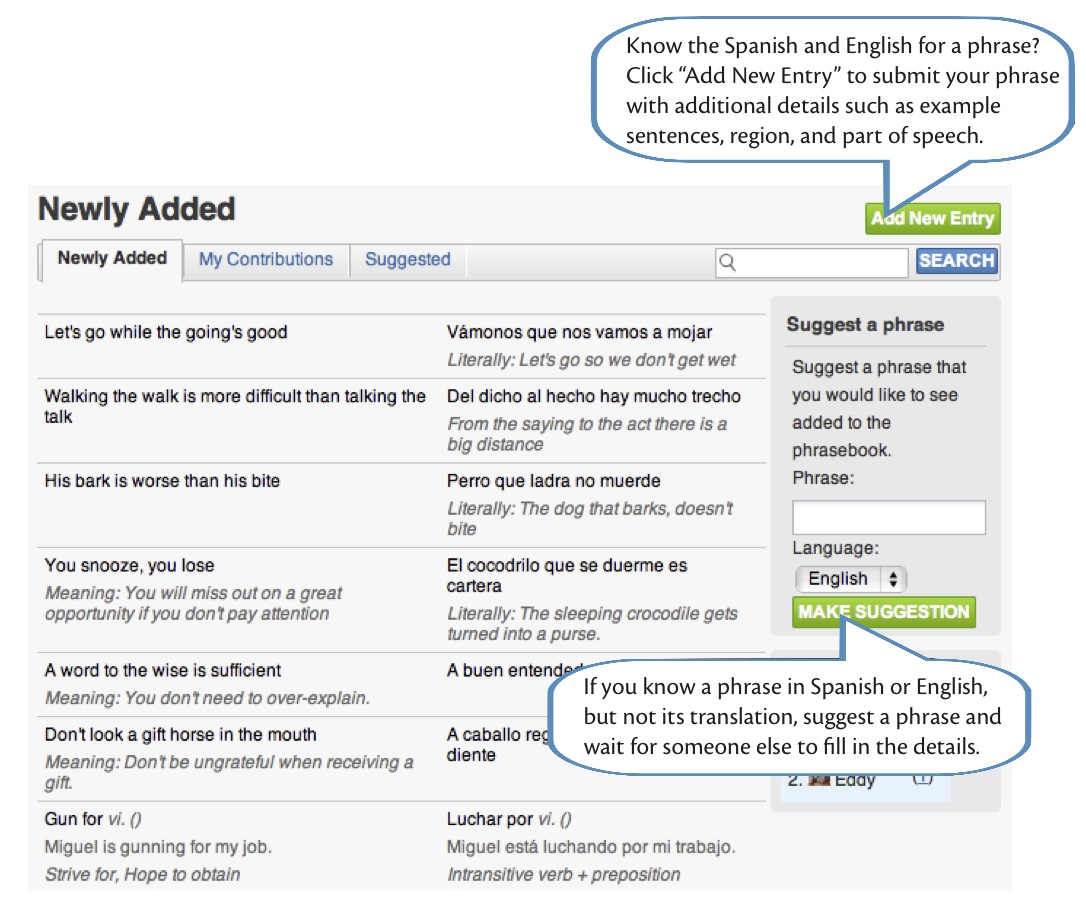 To contribute by adding a phrase, click Add New Phrase and you will see this page: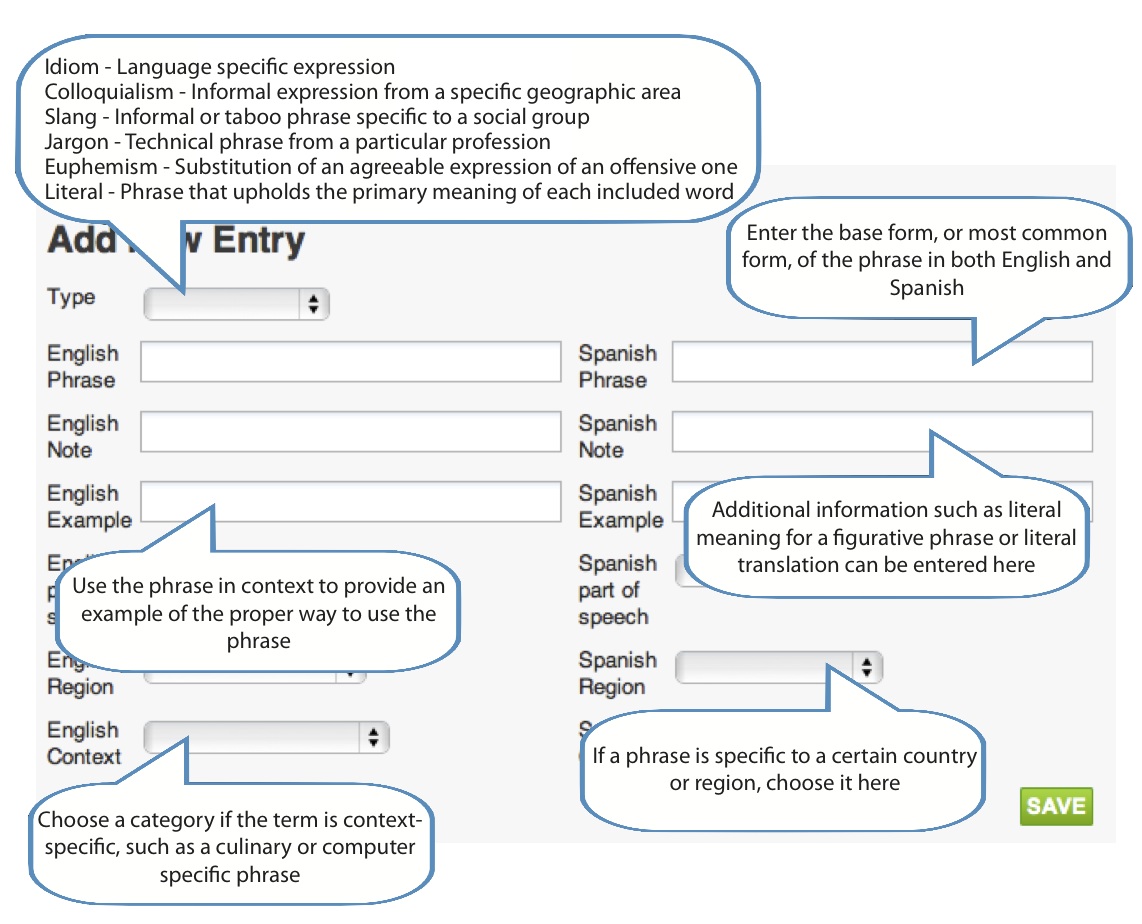 You can also browse through the suggested phrases to see if you can add any translations.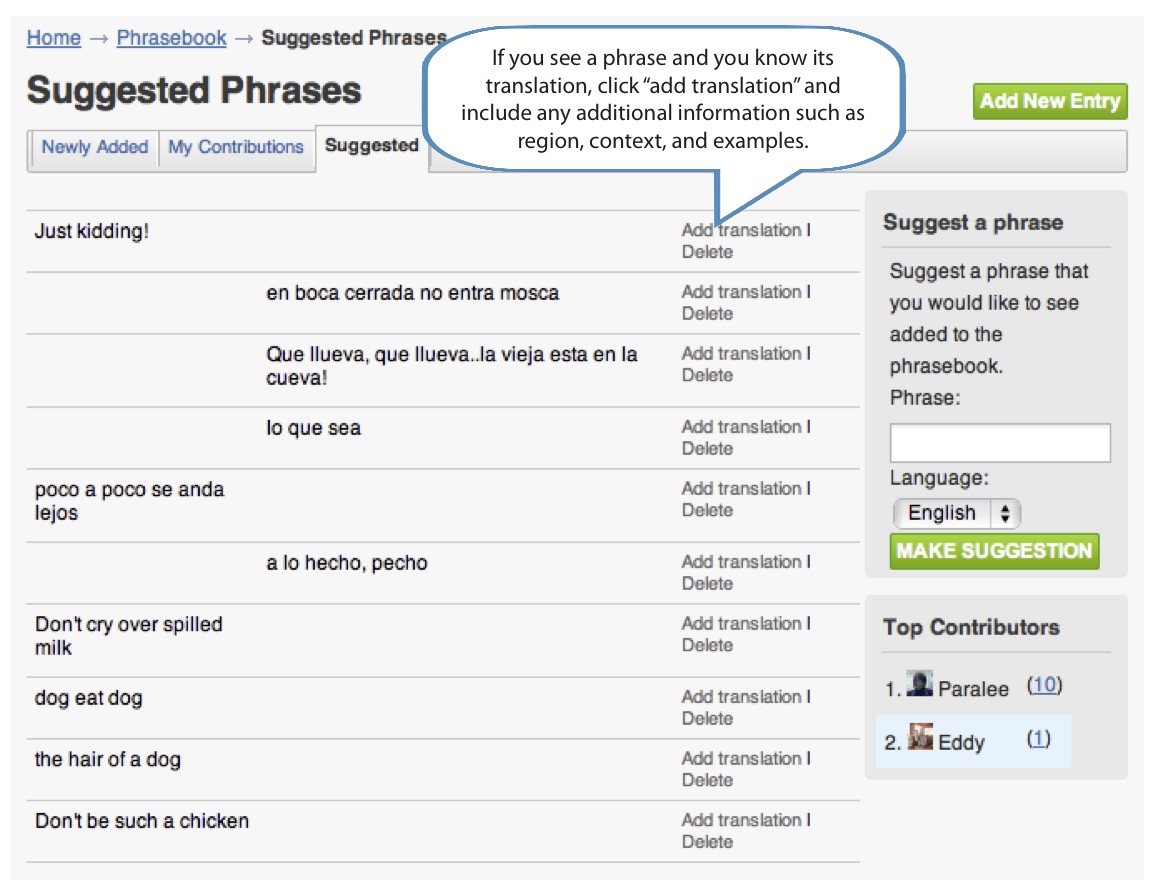 If you are a moderator, you will have the power to approve phrases for inclusion in the SpanishDict Community Phrasebook. Each phrase must be approved by two separate moderators.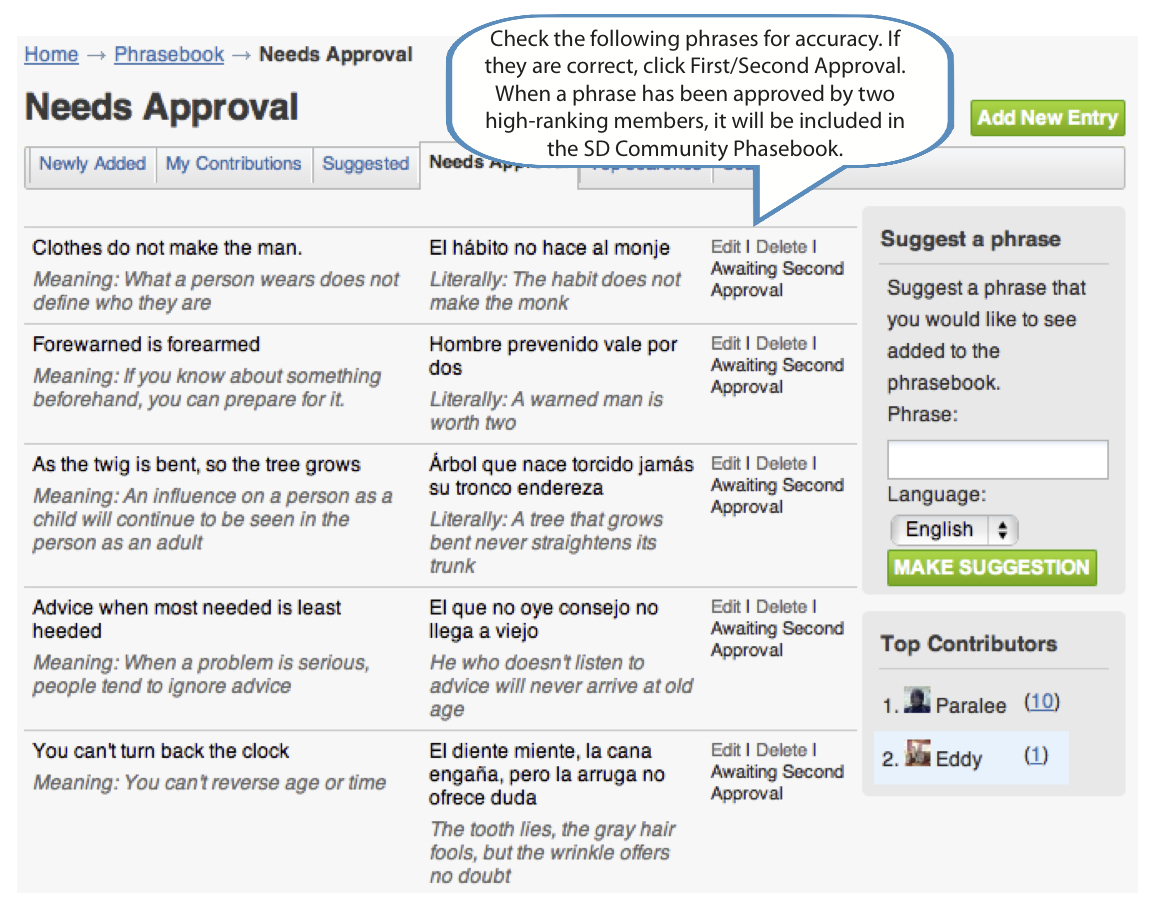 Aprender usar la Guía de frases de SpanishDict por las fotos abajo. Lee las descripciones y haz preguntas si los tienes.
Cuando ingresas a la Guía de frases de SpanishDict, verás esta página: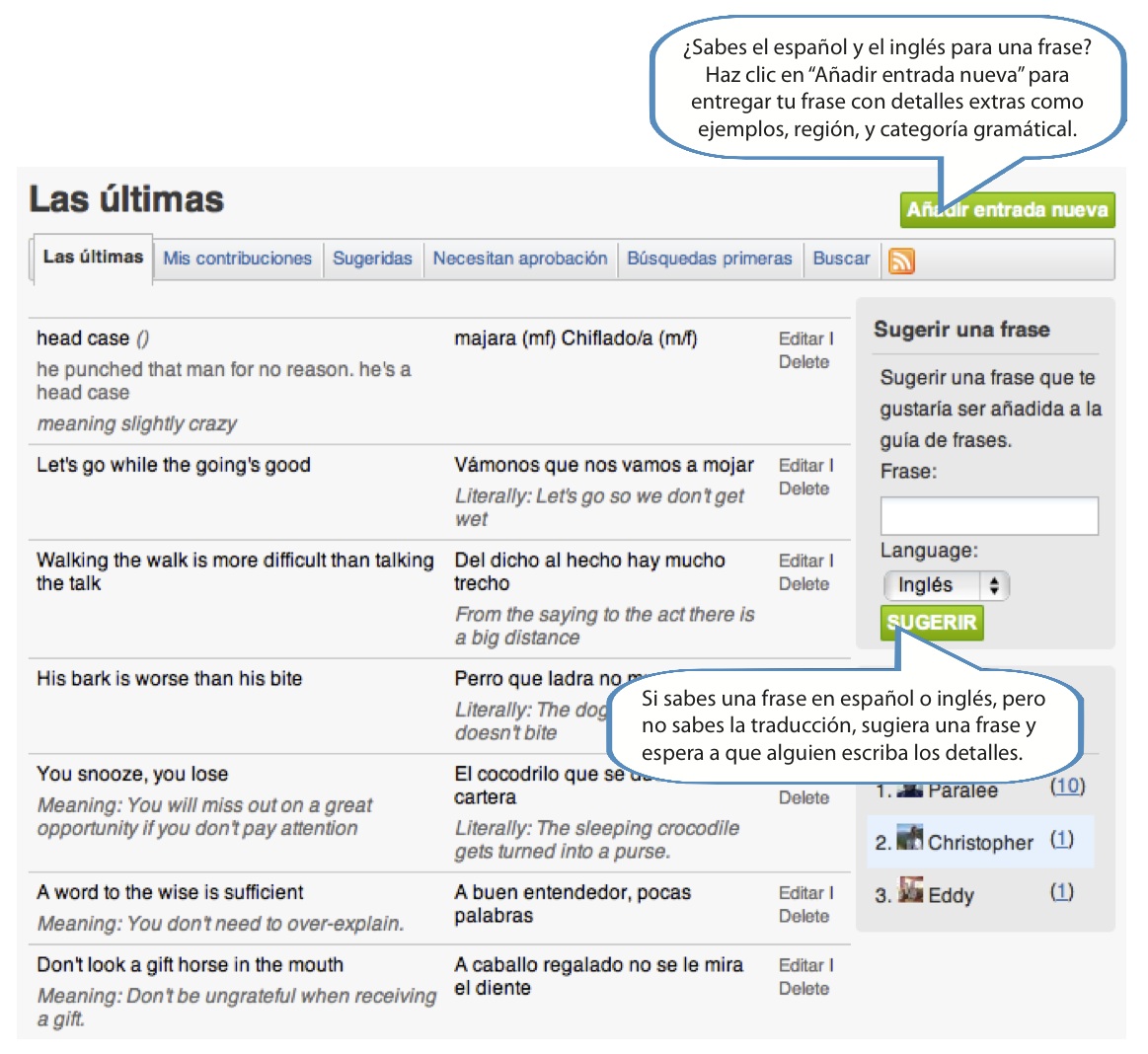 Para añadir una frase, haz clic en "Añadir entrada nueva" y verás esta página:
También puedes navegar por las frases sugeridas para ver si puedas añadir traducciones.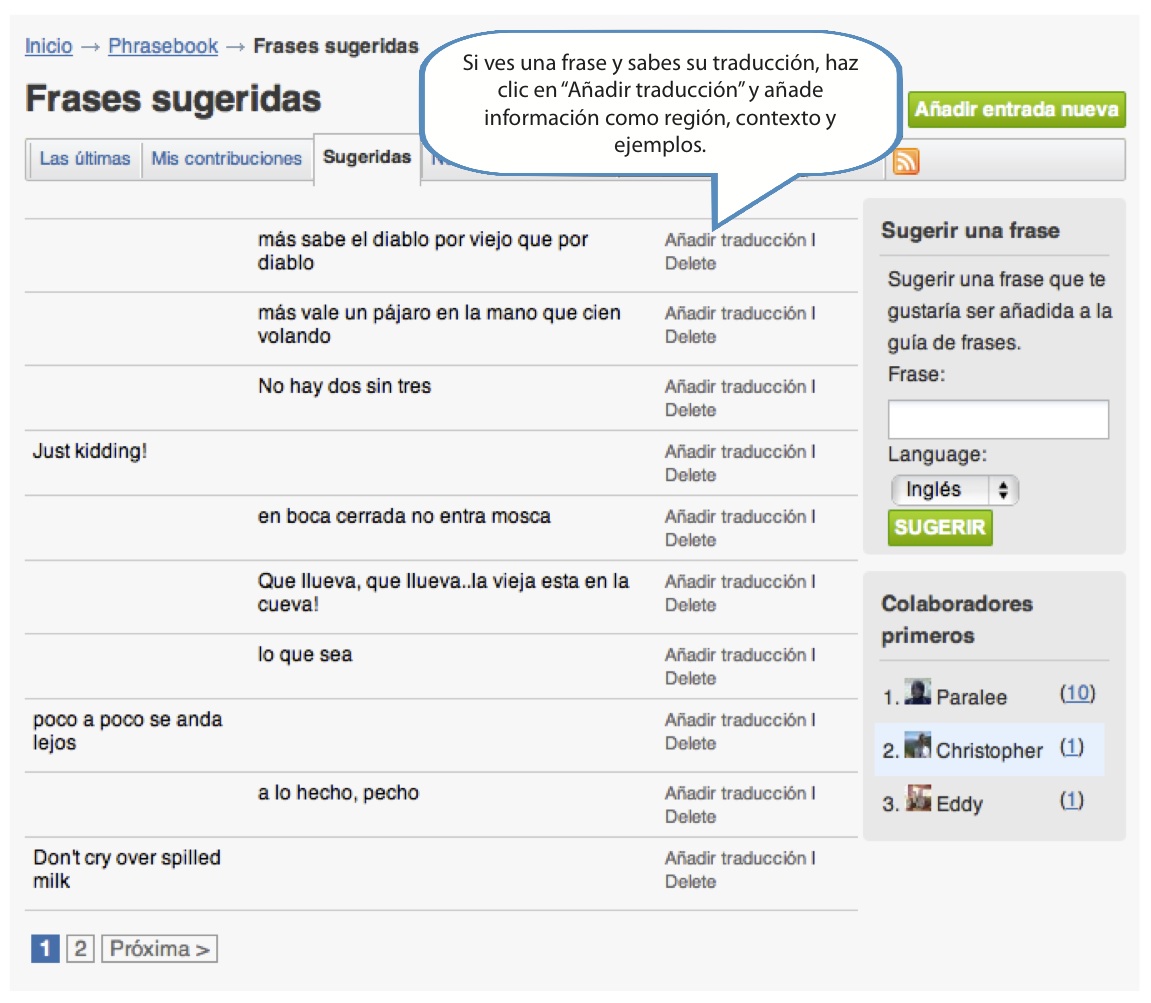 Si eres moderador, tienes el poder de aprobar frases para la Guía de frases SpanishDict. Cada frase tiene que ser aprobada por dos moderadores distintos.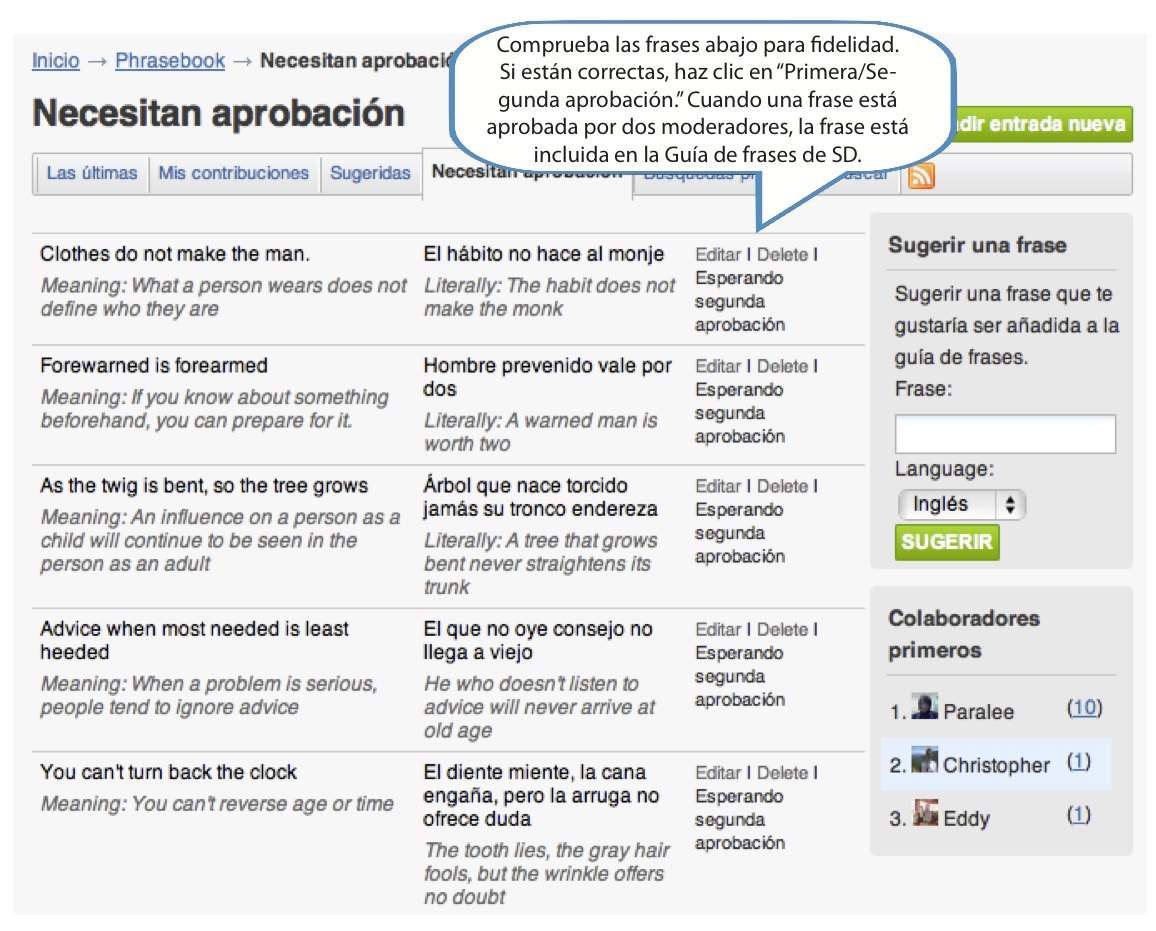 21731 views
updated ABR 30, 2012
edited by martha-sd