what do they call cats ?
what is the spanish translation for a cat ?
3554 views
updated MAR 9, 2010
posted by sadiemuss10
6 Answers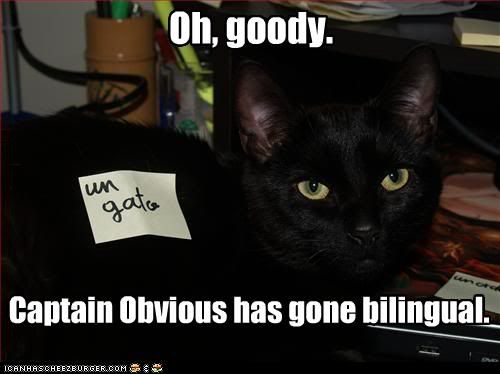 updated FEB 25, 2013
posted by sheila-foster
El gato.
You can check the dictionary for simple single words like this.
updated MAR 8, 2010
posted by CalvoViejo
¡Hola!
Also keep in mind that if you want to express "a" cat, you would either say un gato (if a male cat), or una gata (if a female cat).
If you wanted to express "the" cat, it would either be el gato (if male), or la gata (if female).
If you don't know if it is male or female, you would use the male version.
updated MAR 8, 2010
posted by Rolest
updated MAR 8, 2010
posted by vanpb
You should always check with the dictionary first, which is located on one 5th tab at the top of the page. By typing the word "cat", you will come up with the translation "el gato"
updated MAR 8, 2010
posted by MeEncantanCarasSonrisas
updated MAR 8, 2010
posted by KJ_2122