Let's celebrate our member 200 000!!
This is a really big celebration and all due to our lovely Paralee and her lessons and Christopher's commercial view
We started off with ...I don't remember how many members, but I am member 592
Eddy is muuuuuuch younger "memberwise", member 900.
(member 201869 has only just registered!!)
It seems impossible to have reached this level and this has only been possible thanks to our great members
Say hello to member 200 002 ( I chose her as she has started the lessons
)
2196 views
updated ENE 17, 2010
posted by 00494d19
Do you mean 'say hello' to cmich004 using PMs?
- chaparrito, ENE 13, 2010
cheers!
- mediterrunio, ENE 13, 2010
Feliz
- Fidalgo, ENE 15, 2010
10 Answers
Wow! I can't believe we have gotten this far! I remember the old celebration threads celebrating 100,000 and fewer! I am so proud to be a part of such an awesome Spanish/English learning community. There is nowhere on Earth more friendly and knowledgeable than right here! Here's to 200,000 more!
updated ENE 17, 2010
posted by Paralee
More than 200,000
- Fidalgo, ENE 17, 2010
Indeed what a milestone!
I sent a PM to cmich - I hope it does not scare her.
updated ENE 15, 2010
posted by ian-hill
Hi cmich004
Welcome to the forum. Lets hope you can sink your teeth into the Spanish language.
Having said that, I noticed that you have studied the food section in Paralee´s lessons, hehe.
updated ENE 13, 2010
edited by Eddy
posted by Eddy
If we all PM her we might scare her off
So I'll just congratuate her, Paralee, Christopher, Heidi, Eddy, and everyone else on this thread instead.
You have reached this figure by being the best - and I'm sure it won't stop here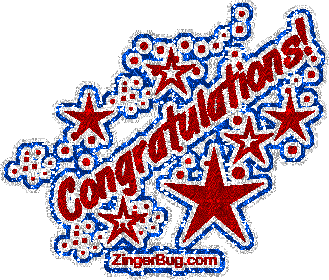 updated ENE 13, 2010
posted by sheila-foster
What an outstanding milestone! Each day the SpanishDict community grows more impressive. It is wonderful to see so many people learning and practicing Spanish. A big thank you to all the friendly, funny, creative, and passionate members of the site which make it such a great place to be!
updated ENE 13, 2010
posted by Christopher
A milestone indeed! I sent her a PM also linking to this thread.
¡Qué chévere sería si cmich004 nos acompañara en el foro!
updated ENE 13, 2010
posted by chaparrito
W O W !!!! That's a lot of forers. Well done Christopher, Eddy and Paralee for putting this great site together and to Heidita and the other higherups who keep it going so well.
Oh Yeah, Welcome cmitch004!
updated ENE 13, 2010
edited by Yeser007
posted by Yeser007
This is the BEST site EVER! I tell all my friends who are learning spanish about it. Welcome #200,000 and 200,001, and 200,002, and 200,003....
updated ENE 13, 2010
posted by ross1964
Whoo Hoo!
- Lise-Laroche, ENE 13, 2010
Welcome aboard cmich004! I hope you enjoy this site as much as I do it is great!
Bienvenido!
updated ENE 13, 2010
posted by 002262dd
Too awesome!! I am very priviledged to be apart of this site. Thanks to all the members that make it great!!
updated ENE 13, 2010
posted by Jason7R