Home

>

Q&A

>

La palabra del día: "mediocre"
La palabra del día: "mediocre"
mediocre ( meh-dee-oh'-kreh )
adjective ( mediocre )
Sylyon1976 is the official corrector for the Spanish sentences. Please correct your posts according to her suggestions. There are many native English speakers here, most of us can offer great suggestions to the English sentences. I will do my best to go through them all, too. Use today's Word of the Day in your own Spanish sentence (and include the English translation as well). Try to use the word in a completely new way and vote on the sentences you like best. The winner will be chosen based upon the correct use of the word as well as the number of votes.
Guidelines:
Write sentences at least 5 words long, but don't write a paragraph either. Write your Spanish sentence, but include the English translation as well. Make the corrections suggested by other users and moderators in the comments section (try not to use personal pronouns unless absolutely necessary). Use your own words! (Don't use a translator, copy from a book, use song lyrics, etc.) Please keep political, religious or personal statements to a minimum. This is a practice game to help with using a new vocabulary word! Have fun experimenting with Spanish.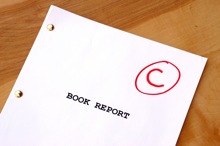 Examples:
1. Me gusta mucho sacar fotos, pero la verdad es que soy un fotógrafo mediocre.
I really like to take pictures, but the truth is I'm a mediocre photographer.
2. La composición de muchas de las canciones populares de hoy día me parece mediocre como mucho.
I think the songwriting on some of the most popular songs these days is mediocre at best.
Posted Aug 16, 2013
| 2796 views
| link
12 Answers
Mucha gente odia matemáticas simplemente por tener profesores que dan explicaciones mediocres.
A lot of people hate maths simply because they have teachers who give mediocre explanations.
Vote
Unvote