Home

>

Q&A

>

La palabra del día: "la definición"
La palabra del día: "la definición"
noun ( definition )
RafaelNoiret is the official corrector for the Spanish sentences. Please correct your posts according to his suggestions. There are many native English speakers here, most of us can offer great suggestions to the English sentences. I will do my best to go through them all, too. Use today's Word of the Day in your own Spanish sentence (and include the English translation as well). Try to use the word in a completely new way and vote on the sentences you like best. The winner will be chosen based upon the correct use of the word as well as the number of votes.
Guidelines:
Write sentences at least 5 words long, but don't write a paragraph either. Write your Spanish sentence, but include the English translation as well. Make the corrections suggested by other users and moderators in the comments section (try not to use personal pronouns unless absolutely necessary). Use your own words! (Don't use a translator, copy from a book, use song lyrics, etc.) Please keep political, religious or personal statements to a minimum. This is a practice game to help with using a new vocabulary word! Have fun experimenting with Spanish.
Examples:
1. Busca en el diccionario si quieres saber la definición de una palabra.
Look in the dictionary if you want to know the definition of a word.
2. Mi nueva televisión es de alta definición.
My new television is high-definition.
Posted Aug 3, 2013
| 5290 views
| link
13 Answers
If we take the generally accepted definition of bravery as a quality which knows no fear, I have never seen a brave man. All men are frightened. The more intelligent they are, the more they are frightened.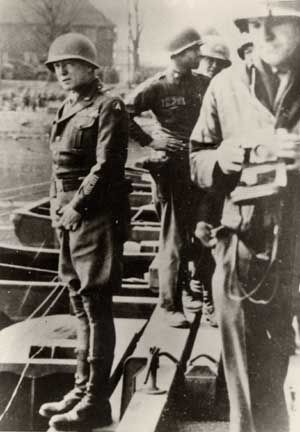 George S Patton
Si tomamos la definición generalmente aceptada de la valentía como una cualidad que no conoce el miedo, nunca he visto a un hombre valiente. Todos los hombres tienen miedo. Cuanto más inteligentes que son, lo más son asustan.
Vote
Unvote