Home

>

Q&A

>

La Palabra del Día: "pésimo"
La Palabra del Día: "pésimo"
pésimo ( peh'-see-moh )
adjective ( dreadful, awful )
We are looking for an official corrector for the Spanish sentences. If you are interested, please send me a PM.

Estamos buscando un corrector oficial de las frases en español. Si usted está interesado, por favor envíeme un PM.
Sinmeta will be correcting the Spanish sentences as his time permits. We still need more help with this very important task. Please correct your sentences according to his suggestions.
There are many native English speakers here, most of us can offer great suggestions to the English sentences. I will do my best to go through them all, too. Use today's Word of the Day in your own Spanish sentence (and include the English translation as well). Try to use the word in a completely new way and vote on the sentences you like best. The winner will be chosen based upon the correct use of the word as well as the number of votes.
Guidelines:
Write sentences at least 5 words long, but don't write a paragraph either. Write your Spanish sentence, but include the English translation as well. Make the corrections suggested by other users and moderators in the comments section (try not to use personal pronouns unless absolutely necessary). Use your own words! (Don't use a translator, copy from a book, use song lyrics, etc.) Have fun experimenting with Spanish.
Examples:
1. Maite la pasó pésimo en la cita de anoche. No quiere volver a ver a ese muchacho.
Maite had a dreadful time on the date last night. She does not want to see that guy again.
2. Muy pronto después de su llegada en Argentina, Eduardo comenzó a sentirse mal. La muerte ya lo estaba alcanzando y la madre de Claudia se sentía pésima de que estuviera solo.
Soon after his arrival in Argentina, Eduardo began to feel dreadful. Death was almost upon him and Claudia's mother felt awful that he was alone.
Notes
The 2nd example sentence is part of our Word of the Day "novela" series. Check it out from the beginning on February 1 and stay tuned tomorrow for the next chapter!
Until we have an official Spanish corrector, please help with any suggestions to the Spanish sentences as you are able. It is very much appreciated. Thank you all for being here at SD and for participating in La Palabra Del Dia!

Posted Feb 17, 2013
| 4979 views
| link
22 Answers
Cada vez trato de cocinar una comida elegante, acaba sabiendo a algo pésimo. Me debería atenerse con mi cocina irlandesa básica. Con éxito puedo hervir casi cualquier cosa. Every time I try to cook a fancy meal, it ends up tasting like something dreadful. I should stick with my basic Irish cuisine. I can successfully boil just about anything.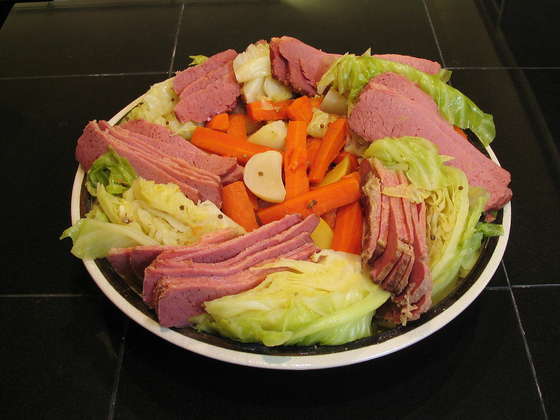 Vote
Unvote