Sobre la gama
I just bought a new microwave oven. It's an "over the range" model, which will be installed above my stove (range) when my electrician can get scheduled.
So the LG corporation makes these appliances and tries to be bilingual in the packaging and instructions. On the box it says,
Horno microondas

Sobre la gama
I can't understand "gama" here as being a stove ("range"), as all the definitions for gama that I know and can look up never mentions a stove. I had a good laugh, thinking how much this company might be using translation software.
I hope I'm wrong, please comment if you know better, but I can either laugh at LG corporation, or I can laugh at myself.
In case you don't believe it's really "gama" and not "cama", here, look!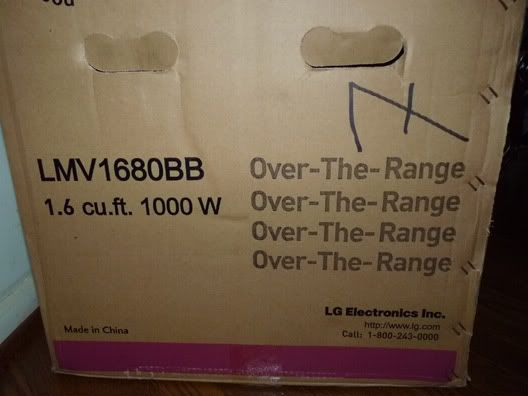 11 Answers
Pesta; I think they mean Top of the Range ( the best)
It could also, of course mean, place it on top of the range ( on top of the cooker) but this is likely to cause a plastic meltdown.
It could mean that it should be placed well above the range, i.e, in a high-up position ( very inconvenient).
A range can be an oldfashioned cooker, it usually burns wood or coal ( Aga's and Raybunrs are ranges). If you bring it to Dunce's Corner, make sure it travels This side up!
LOL what a funny description.
Vote
Unvote