Home

>

Q&A

>

Easy rhyming game with Spanish words
Easy rhyming game with Spanish words
I was trying to remember how to say "piece" in Spanish today and I asked a friend who told me "trozo."
It's sort of a funny word, and it reminded me a little of "oso" or "bear." So, I said, "un trozo de oso," and we laughed. I asked, "Do you know any other words that end in the sound...ozo?" He said, "pozo" or "well."
So, I said, "Un trozo de oso en un pozo," and we laughed again. Well, after constructing my silly little poem, I'll never forget "trozo" again.
I know that children learn through rhymes (think about "Cat in the Hat"), so it's a tried and true method. Let's try it here, too.
Here's your chance to have some fun with vocabulary. All you need are a minimum of two Spanish words that rhyme that can be used together in a phrase and their translation in English.
And, post a picture if your phrase lends itself.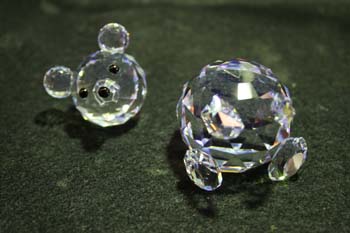 17 Answers
There are lots of words ending in -zo, and quite a few ending even in -ozo. A list for creative people: abozo, alborozo, allozo, arrebozo, berozo, bozo, buenmozo, cadozo, calabozo, calagozo, carozo, chozo, contraembozo, contrapozo, corozo, corrozo, desbrozo, desembozo, destrozo, embozo, esbozo, escorrozo, ferromozo, gozo, mozo, pozo, rebozo, retozo, rozo, sollozo, sotrozo, tentemozo, tozo.
A Spanish saying:
Mi gozo en un pozo.
Vote
Unvote
THIS POST IS CLOSED.
It may not be voted on, answered, or commented on.
Show/hide comments